Global Sports Medicine Market to be USD 7.7 Billion by 2020

24 Jan, 2017
Global Sports Medicine Market is forecasted to be USD 7.7 Billion by the end of 2020. Shoulder injury market and knee injury market together expected to control more than 50 market share in sports medicine market globally by 2020. Other sports medicine market discussed in the report are RF Resection Sports Medicine, Video Sports Medicine, Hip Sports Medicine, Access Sports Medicine, Mechanical Resection Sports Medicine.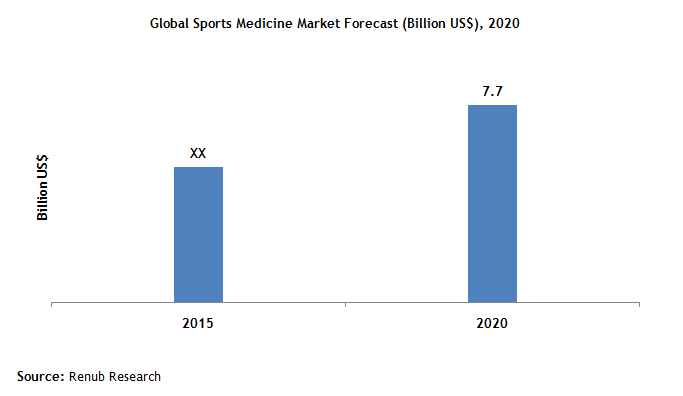 Sports Medicine Overview
Sports Medicine is also called sport and exercise medicine. It is a branch of medical science which deals in physical fitness and treatment of injuries resulting from sports and athletic activities. Generally all commercial sports team have a team of physician associated with them. In the recent years with the rise of commercialization in sports, sports medicine market has shown tremendous growth in healthcare.
Doctors associated with sports medicine are making more money than general Physicians in developed countries. Reasons are as follows:
Treatment can be done quickly:

Sports medicine treatment can be done in a shorter duration of time with higher doctor fees. Minimally invasive surgery in sports medicine has made sports medicine an ideal surgery for outpatients. As now doctors can do more operation as outpatient, and have less overhead than surgical cases.
Sports Medicine clients are generally younger and affluent:

As sports medicine is generally associated with younger and affluent section of society. So its reimbursements are also covered with private insurance companies, whose reimbursement rates are higher than Medicare and Medicaid.