Europe Pediatric Proton Therapy Market to be US$ 150 Million by 2022

27 Jul, 2017
Europe Pediatric Proton Therapy Market is expected to cross US$ 150 Million by 2022. Treating cancer with a less risk of side effects is the main concern for every patient, it's especially important when treating cancer in children. The ability to accurately target tumors makes Proton therapy ideal for treating Childhood cancer.

What is Pediatric Proton Therapy?
The Proton therapy involves radiation medical devices having accelerated protons a source of radiation. Proton therapy is used to kill all the possible cancer cells. The Protons are charged particles that interfere with the DNA of the cells which damaging them leading to the death of cells.
Proton therapy devices are expensive, equipments that comprises of accelerator, electromagnets, gantry, nozzle and patient room.

Types of Pediatric Cancer treated with Proton Therapy
Pediatric Brain Tumor – This disease includes:
• Medulloblastoma
• Atypical Teratoid Rhaboid Tumor (ATRT)
• Supratentorial Primitive Neuroectodermal Tumor (S-PNET)
• Pineoblastoma
• Ependymoma
• Craniopharyngioma
• Glioma
• Germ Cell Tumor
• Retinoblastoma
• Pediatric Sarcoma
Rhabdomyosarcoma

Leiomyosarcoma

Liposarcoma

Fibrosarcoma

Synovial sarcoma

Osteosarcoma

Chondrosarcoma

Ewing sarcoma
• Head and Neck Carcinoma
Parotid carcinoma

Nasopharyngeal carcinoma
• Neuroblastoma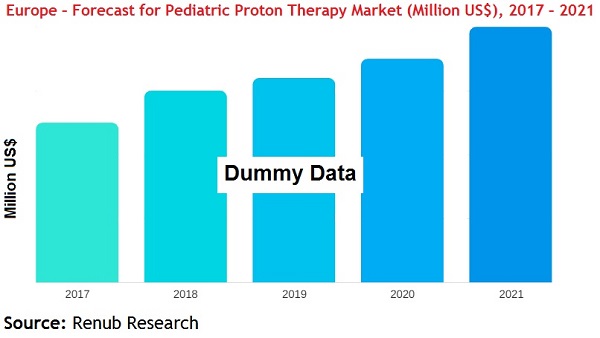 Germany Leads the Market in Pediatric Proton Therapy
Germany captures the maximum market share in Pediatric Proton therapy as it has launched several proton therapy centers back –to- back in the year 2013, 2014 and 2015. In the year 2010, France had the maximum number of market share but it lost its position and went to the fourth position in 2016.

Technology & Growing Number of Cancer Patients Drives the Pediatric Proton Therapy Market in Europe
Increasing number of cancer diagnosed pediatric patients in Europe will enforce the several countries in Europe to develop proton therapy center as per the demand. Up-gradation in Technology is playing a very pivotal role in driving pediatric proton therapy market in Europe. Improvement in technology & multi-room trend will cater more patients than earlier. The other countries from Europe were Switzerland, Czech Republic, Sweden, and United Kingdom who along with Germany and France deals in Pediatric Proton Therapy and diagnose the patients.
Companies who Deals in Pediatric Proton Therapy
The market leader has been selling its proton therapy systems to major hospitals and clinics but has been hampered by the level of the investment required for each facility. The key players in this industry were IBA, Varian Medical System, Mitsubishi and Hitachi.

The Report Studies the Europe Pediatric Proton Therapy Market on the basis of: Countries
1. France
2. Germany
3. Switzerland
4. Sweden
5. Czech Republic
6. United Kingdom

About Us
Renub Research is a Market Research and Consulting Company. We have more than 10 years of experience especially in international Business-to-Business Researches, Surveys and Consulting. We provide wide range of business research solutions that helps companies in making better business decisions. Our clients rely on our market analysis and data to make informed knowledgeable decisions. Our pertinent analysis helps consultants, bankers and executives to make informed and correct decisions.
Contact Us
Renub Research
Phone: +1-678-302-0700
Email: info@renub.com
Website: www.renub.com
Follow us on LinkedIn: www.linkedin.com/company/renub-research