Blood Glucose Device Market is forecasted to be more than US$ 16 Billion by 2020

28 Jan, 2017
Global Blood Glucose Device Users is expected to cross the figure of 50 Million by 2017 and this user base is expected to further swell to more than 55 Million by 2020. Due to growing blood glucose device user base, Blood Glucose Device Market is forecasted to be more than US$ 16 Billion by 2020.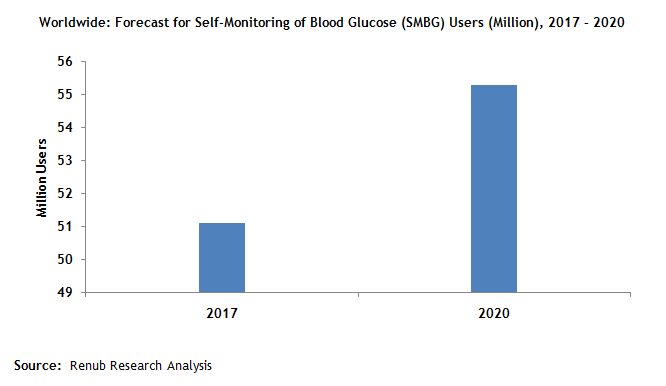 How to choose correct Blood Glucose Meter
Is it covered in your Insurance:

Before making a buying decision one must check with their insurance provider for its insurance policy coverage details. Few insurance companies cover reimbursement for some glucose meter or for few number of test strips.

Cost of Blood Glucose Meter:

Cost of glucose monitoring devices vary from model to model. One most also take into account the price of test strips before buying.

Easy to Maintain:

Some blood glucose monitoring devices are more user friendly compared to other devices. The test strips and blood glucose meters should be easy to hold. One can easily read the numbers coming on its screen.
Causes which can affect Glucose Reading
User Knowledge:

User should have through knowledge of using the blood glucose meter. Mistake done by user in reading the meter can get wrong results.

Bad Testing Place:

Wrong food, or any type of lotion or cream left on hands may affect blood glucose reading. Hence before doing every blood glucose testing user should wash and dry their hands. If someone is using disinfects cleaner then he or she makes sure their hands are dried before use.

Environment:

All these three factors Room temperature, Altitude and Humidity affect the result of Blood Glucose testing.